This year again, we donated 2,500 euros to an NGO, ClientEarth.
ClientEarth is a leading environmental law charity that use the power of law to create lasting impact and drive systemic change to protect the planet through legal interventions, strategic communications and advocacy finding positive and practical solutions to address climate change, protect biodiversity and stop pollution.
They were selected after receiving the highest number of votes from Jus Mundi's team.
ClientEarth's mission to protect life on earth & create global systemic change by shaping, enforcing, & increasing access to the rule of law worldwide deeply resonate with our vision.  Like us, ClientEarth believes that transparency is key to building the global rule of Law.
ClientEarth's Environmental Democracy Lead Lawyer Anne Friel reported to us :
" We are dedicated to ensuring transparency is firmly on the agenda of all decision makers so that the public are able to access and understand why and how decisions that impact public health and environment are made."
Our future projects involve expanding Jus Mundi's coverage to all areas of international law on our platform including international environmental law (stay tuned!).
See why we donated to them:
Grace Archibald, Philanthropy Manager at ClientEarth, replied to our questions: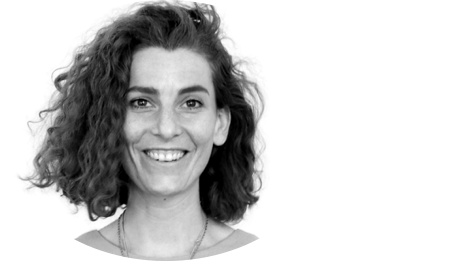 How is ClientEarth trying to make a difference today?
Since launching in 2007 we have grown beyond the UK, with offices in London, Brussels, Berlin, Warsaw, Madrid, Beijing and Los Angeles. In collaboration with local partners, governments, and specialists, we are making a difference in more than 60 countries around the world.
From accelerating the shift to decarbonisation, to protecting natural habitats, and challenging governments and business to do better – every action we take is aimed at shaping a healthier, sustainable world for generations to come. We are a highly respected global organisation, known for our impact. Our CEO, James Thornton, was awarded Charity Leader of the Year at the 2020 Charity Times' Awards and our peers regard us as the UK's most effective environmental organisation.
We have made substantial progress but there is so much more to be done to protect people and the planet. We are seeking support to underpin our vital work and leverage opportunities at this critical juncture for people, nature and our planet.
Can you tell us recent missions/wins you are particularly proud of?
Over the past 14 years, we have emerged as a thought-leader on environmental law and litigation, with a portfolio of effective and innovative legal cases, whilst also becoming an indispensable asset to an expanding network of environmental NGOs in key areas of advocacy and campaigning.
We work in partnership around the globe and select projects based on the anticipated strategic impact to achieve our vision.
One of our most significant achievements is winning the right for NGOs, civil societies and individuals to access EU courts in order to protect the environment. It took ten years, but we finally won. Upholding the rule of law is slow, painstaking work. We do it because it's our best hope for a cleaner, greener world. You can read more about the case here.
Our work is prolific and spans many areas and I'm delighted to share some of what our teams have achieved in 2021in this special recap here.
What projects can you tell us about for 2022?
Watch this space! Due to the nature of our work we are limited in what we can share about upcoming projects. In 2022, our aim to achieve a planet where people thrive together is more critical than ever and we are more determined than ever!
How are donations helping ClientEarth's ?
A vital part of being a change maker is the ability to combine strategy with passion. Our expertise and overarching drive to secure a more sustainable planet for all enables our work to be a vehicle for creating fundamental change. Thank you to all of you at Jus Mundi for recognising the impact of ClientEarth's work and choosing to support us. Like all charities, balancing impact and organisational resilience is one of our great challenges. The kind of funding a charity receives plays a vital part in getting this balance right. Most of our income is committed to projects and their costs, and it is only thanks to unrestricted donation such as yours that are able to fund the infrastructure that underpins all of our work. We are most grateful for your donation and thrilled to announce it has been matched by another donor, therefore increasing the impact of your donation. Thank you!
How can we support ClientEarth?
If you would like to support and donate to ClientEarth contact them directly here. All donations are welcome and will contribute towards our vital work. Any donations received now until the end of December will be matched by one of our generous donors. And please do join and follow us on Instagram and twitter – raising the profile of our work is equally important.
NEWS update from last year's donation!
For the first time last year, Jus Mundi decided to make a donation on behalf of all of our clients.  The team donated 2,000 euros to Mobilising for Rights Associates (MRA), a Moroccan NGO defending women's rights.
This donation has been used to further develop Marsadnissa. An observatory hosted on a website with an electronic database to collect and publish different court decisions affecting women's human rights from all over Morocco.
Since last year, MRA has reported to Jus Mundi that it enhanced and expanded its online Observatory of domestic court decisions in women's rights cases at http://marsadnissa.ma/ to monitor and document the justice system's implementation of the recently enacted Law 103-13 on violence against women in Morocco.
MRA was also able to develop partnerships with local NGOs and, lawyers and public actors in diverse regions across the country to collect, code and analyze a diversity of local court decisions and make these data publicly available. These decisions are then analyzed from a human right perspective. Online launch conferences to present and promote the site among lawyers and NGOs and law schools in Morocco, United States, and France coming early next year.
Jus Mundi is proudly supporting MRA and if you'd like to donate or volunteer for their initiatives, contact them directly using this link.
Last year interview in English & French here. Transcript of the video in English & French is also available here.