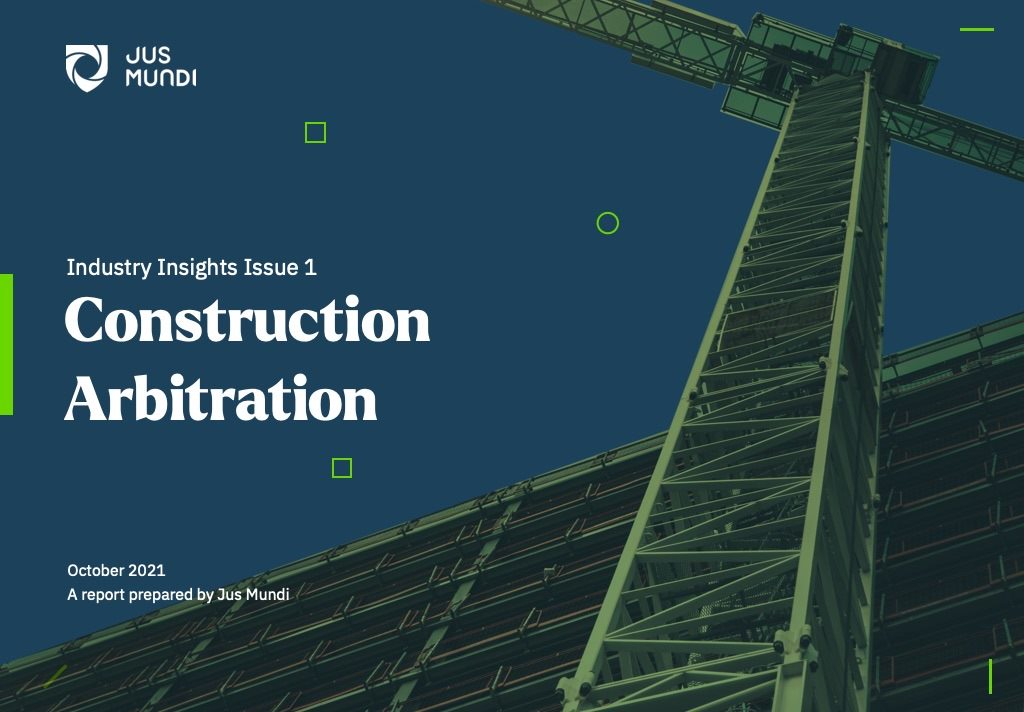 Industry Insights Issue 1 – Construction Arbitration Report
This Jus Mundi's report – being the inaugural report of a series of industry-focused arbitration reports – explore the construction industry commercial arbitration.
We surveyed Jus Mundi's data as of October 2021. The result is a unique overview of arbitral institutions, key actors involved, and exclusive statistics.
You will find out who are the most appointed arbitrators and experts in this field, the most active law firms and arbitral institutions, and the most chosen seats.
Finally, we have also included a list of the latest construction arbitrations of 2021. Thanks to Jus Mundi's open access, you can look into all this data for free.