Keeping up with our annual tradition, this year again, we donated 2,500 Euros on behalf of our clients to an NGO.
Right to Protection (R2P) is the vanguard of human rights NGOs in Ukraine, one of the leading humanitarian aid and development organizations providing legal aid, advocacy, and humanitarian assistance to conflict-affected persons throughout Ukraine. Our team works to protect the rights of asylum seekers, refugees, stateless and undocumented persons, and internally displaced persons (IDPs) affected by the conflict and the most vulnerable populations.
Jus Mundi's staff voted and selected Right to Protection for our annual donation, based on its crucial efforts in Ukraine and beyond, and as an organization aligning with Jus Mundi's core values.
Right to Protection's President, Aleksandr Galkin said of the donation:
"This is an extremely important donation for R2P. R2P is an Ukrainian civil society organization helping displaced people, refugees and stateless population. Mainly we receive grants from traditional donors, such as the UN or governments. That is why the donation from Jus Mundi is of paramount importance for us as a contribution from the private sector. We are planning to utilize this funding to support our disaster risk reduction activities in 2023. These activities help communities in Ukraine to be protected from the ongoing hostilities as well as to be prepared for new and potential man-made and natural disasters. We are extremely grateful for Jus Mundi for having chosen us for support during this extremely difficult time for Ukraine and its civil society." 
Our donation will be used for the Disaster Risk Reduction program aimed at finding best practices and solutions for the future reconstruction of Ukraine on the basis of the "Build Back Better" approach.
Yulia Novobranets, Head of Fundraising, Development & Partnerships at R2P, explained: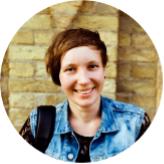 What is the Disaster Risk Reduction Program?
The full-scale invasion brought not only global destruction of infrastructure and human casualties, but also serious threats to the environment and an increased risk of man-made and military disasters. Pollution of water resources, destruction of energy and potentially hazardous facilities, and so on – all these are realities for Ukrainians now. Strengthening civil protection, as well as raising awareness about environmental problems caused by hostilities especially in the affected regions, and finding ways to solve them are now one of the main directions in the work of the Right to Protection. As part of the Disaster Risk Reduction (DRR) project, the Charitable Fund does not only inform and educate representatives of the authorities, communities and civilians, but also actively promotes the importance of civil protection and disaster risk prevention. Project experts together with international partners help local authorities to increase preparedness to all kinds of disasters by providing information training and material assistance. The Fund initiates mini-grant projects for social institutions that promote gromadas preparedness in emergency situations. The DRR actively cooperates with national (e.g. key ministries and services, etc.), regional and local authorities and responsible bodies in the field to meet the objectives of the projects and needs of our beneficiaries.
Sustainable development and post-war reconstruction of Ukraine based on "Build Back Better" principle, civil protection through the prism of ecological safety and raising awareness of environmental issues are some of the key directions in the DRR.
What plans can you tell us about for 2023? 
We are planning to maintain efficient response within established directions: legal aid and advocacy, in-kind assistance, cash assistance,  protection monitoring, social protection, mental health and psychosocial support to cover the needs of IDPs and conflict-affected persons with flexibility to account for transformation of such needs. Additionally, we are planning to increase the capacity of the Ukrainian civil society in coping with traumas emanating from the war so they can engage in problem-solving activities more effectively.
We will continue working for the sake of sustainable development and post-war reconstruction of Ukraine based on the "Build Back Better" approach, help to reinforce civil protection over the country, strengthen capacity building
of hromadas and responsible authorities, as well as keep raising awareness on environmental issues in the focus.
How are donations helping R2P?
R2P is an organization that is fully and only funded by donations from our partners. All the help we provide to our beneficiaries is possible thanks to the involvement and support of our partners.
How can people support R2P?
R2P can be supported financially, through a partnership or help by providing expertise or information dissemination.
If you have any questions about cooperation, please contact Yulia Novobranets, the Head of Fundraising, Development & Partnerships, by emailing y.novobranets[at]r2p.org.ua.
NEWS update from last year's donation!
For the second time, last year, Jus Mundi decided to make a donation of 2,500 Euros on behalf of all of our clients to ClientEarth.
ClientEarth is a leading environmental law charity that uses the power of law to create lasting impact and drive systemic change to protect the planet through legal interventions, strategic communications and advocacy, finding positive and practical solutions to address climate change, protect biodiversity and stop pollution.
ClientEarth was able to take on some of the biggest energy companies and challenge national governments on their climate policy, launching and winning world-first cases in 2022. They have also taken legal action across the planet to fight pollution, protect wildlife and nature, and promote environmental justice.
 Here are some of the big wins that were made possible in the last twelve months. To watch ClientEarth's CEO share a personal update, take a look at this video.
Jus Mundi is proudly supporting ClientEarth and if you'd like to donate or volunteer for their initiatives, contact them directly using this link.